Win, Lose or (Probably) Draw!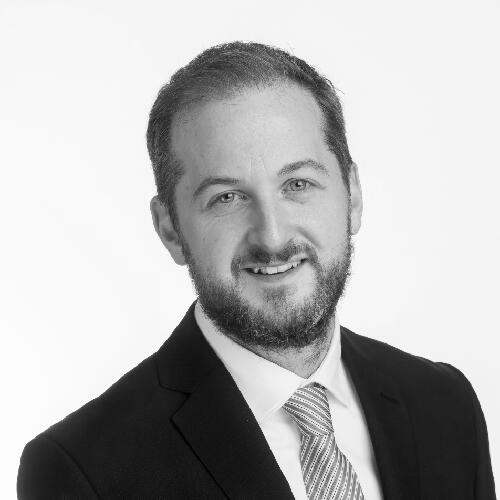 It's roughly 9.30pm on Thursday the 5th of September 2019 in the Aviva Stadium, Dublin. A familiar scene is playing out. The Irish national football team is chasing a late goal to salvage something in a match they'd looked like losing. This time it's against Switzerland, and the score is 0-1, neither factor being new to Irish football fans. 
Another near certainty for those in attendance is the presence of Glenn Whelan, a seemingly immortal footballer making his 88th appearance for his country. The 35 year old is an unlikely goal threat, but his long-range strike off the crossbar served as a catalyst for a more traditional Irish attack. Just 15 seconds later a deflected cross would loop into the Swiss penalty area. It landed onto David McGoldrick's forehead (let's be generous) and from there it found the back of the net. 1-1!
With several minutes to go this would surely be the beginning of an onslaught as Ireland looked for a home win and 3 valuable points towards qualification to Euro 2020. You may well think that, but you'd be wrong. From there on in there were a few moments of encouragement, but there would be no change prior to the full-time whistle. The teams shook hands at 1-1 and in truth it was a good result for Ireland, their opponents being the team ranked 11th in the world.
Indeed these were the sentiments echoed by team manager Mick McCarthy, commenting in his post-match interview that "I said before the game that I'd have took a point".
This was very familiar, the late flourish, scoring but not scoring many, coming away with a point, being happy with a point. It all seemed so typical of the Irish football team. Just how typical though?
Kaggle.com stores the dataset to answer this.
For this exercise I used only matches completed by teams recognised by FIFA and those to have completed more than 20 fixtures in the time period. The time period observed was starting from the 1st of January 1990 (with the exception of the WC finals only section, which uses the full history), as this is about as far back as I can remember them competing.
There are 212 teams that qualify under this criteria. This includes nations no longer in existence, such as East Germany, Czechoslovakia and Yugoslavia. They are retained in the list for the purpose of full records.
There's probably no fixture in world football that Ireland couldn't draw or score just the one in!
It's no surprise then to see that we were among the most dependable teams to score just one goal in a game. This happened in 37% of matches involving Ireland, the top active UEFA team for this with the exception of Montenegro, a relatively new footballing nation. Ireland ranks 18th in this metric stat.
There's an old saying that "there are no easy games in football". It's usually said by an insecure manager not at all confident in getting a comfortable win against the group whipping boys. The truth is that it's a hollow message, there are plenty of easy games in international football, particularly for the better seeded teams. 
Drawing San Marino, Gibraltar, Andorra or Liechtenstein is an almost guaranteed 6 points and a flurry of goals for almost every other team in UEFA. While that is true for most, it is quite often not so comfortable for the supporters of the boys in green. 
Ireland fans are hard pressed to remember too many occasions where we have scored 3 or more goals in a game. So while it's no surprise that we're good enough to get 1, we're unlikely to get more than 2. 
We rank 6th in the world for this, with 59% of matches scoring one or two, just behind Denmark and Greece. Italy the clear chip leader on this one.
One thing most people look for in their teams is an entertainment factor, and in football that usually means goals, goals, goals. In the case of Ireland we have been lucky enough in terms of making waves and taking scalps, but it has not generally correlated with tremendous entertainment. In fact with the eras of Charlton, Trappatoni, O'Neill and others there have been many fixtures where you could have brought a pillow to Lansdowne Road and have had a nice little sleep. Such are the possibly necessary sacrifices in the search for the good times.
With not scoring many up top, and with a solid defence making the basis of our best days, it's not a big surprise that Ireland has one of the lowest goals per games ratios over the last 30 years. Were it not for African teams and their well matched qualifying campaigns Ireland would be a lot closer to number 1 on this list. At just over 2 goals per game, Ireland ranked 4th in UEFA, behind Italy and Greece. While we are one of least swashbuckling in the world, we are saved from being the least entertaining on the island, as Northern Ireland are #1 in Europe on this one.
The World Cup finals can fairly be described as a festival of football. It is a truly global event that many believe to be the sporting highlight of every 4 year cycle. It has a long established history of entertainment and colour. While the Brazilians brought their attacking flair, the Dutch brought total football, Ireland relied on the popularity of their fanbase to win friends. It's a good thing we did, as we probably weren't winning many friends among the tv companies and those watching all around the world.
A total of 81 countries have qualified for the World Cup, of those 81 teams Ireland has the 4th lowest average in terms of goals per game, a paltry 1.5! 
Perhaps we should be grateful for the contributions of Trinidad, Israel and Angola. However…….dig a bit deeper and it's not so good……
While there are teams with less goals per games on average, the 3 teams worse than Ireland all had only played just 3 finals matches. If we remove the small sample sizes we are left with Ireland sitting pretty at the top of this particular chart, just slightly worse than our Celtic cousins of Wales.
While the lack of firepower was something I'd thought about, the one thing I was near sure of was our ability to draw a match. There is a saying in the U.S. to describe somebody prone prone to victory as the most "winningest" person/team. If that is a valid word, and it almost certainly isn't, then perhaps Ireland could be described as the most "drawingest" team. 
Ireland first qualified for the World Cup in the 1990 edition. In that finals we only scored 2 goals, didn't win a game, yet somehow it was the most magical summer in the history of the state, and culminated in a homecoming in Dublin city centre in front of 100,000 people, after passing multiples of that (possible exaggeration) on their way into the city. Why? Because of draws.
We drew with England, Holland, Egypt and Romania. We were finally eliminated by Italy in Rome in the quarter final stages……1-0. They must not have read the script! Ironically enough the chant from the fans running up to that tournament was "you'll never beat the Irish". For a while it seemed like that might be true, but it also looked like we wouldn't beat anyone else either!
We have kept that trend going in the years since. We've had draws with Brazil in Dublin, Germany in Gelsenkirchen, Liechtenstein in Liechstenstein, France in Paris, Germany in Japan, and very, very nearly with San Marino in Seravalle. You name it we can draw it.
All in all we have drawn 33% of matches since 1990. Of UEFA, only Italy were close to that, at 31%.
So taking all this in mind, I was a little bit surprised that anyone ranked above Ireland……but they did……specifically Gambia and Angola. Something's not quite right……
Then it clicked………..gotta take out the friendlies…….and sure enough when they are removed the most drawingest team of all is just as I suspect, the Republic of Ireland (37%), along with Gambia (36%) way ahead of the rest.
The data set from kaggle is comprehensive, but is only up to August 2019. It therefore does not take into account the fixture against Switzerland………that being a 1-1 draw!
So there you have it folks. We are a football outlier. The most drawingest and perhaps toughest watch of any international football team in the world.
We also have another fixture this week, a friendly at home to Bulgaria on Tuesday evening.
I don't know what will happen, but what I do know is that it will probably be a draw, let's say 1-1. Still, they'll get my support…#COYBIG
Please feel free to get in touch at info@elyinsights.com should you wish to discuss opportunities as to how to use or improve your data and gain insight into your business/organisation.